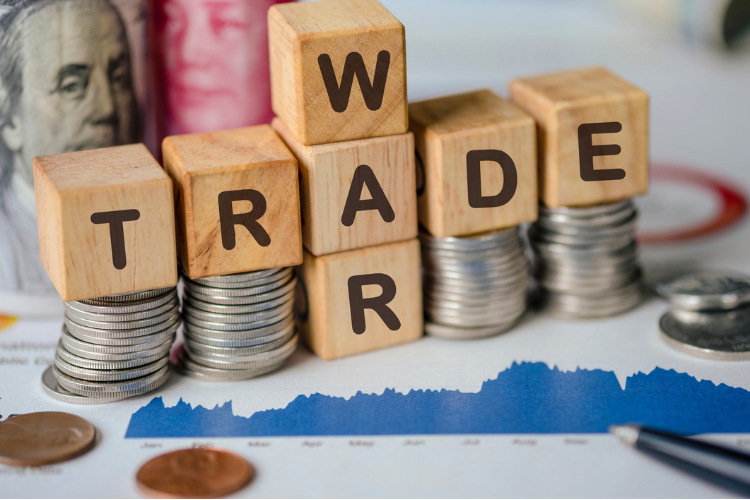 The Dow Jones market index fell 3% yesterday on news that the China trade war is escalating. President Trump is hiking tariffs on China in round two, with China responding by depreciating its currency.
When the World Trade Organization welcomed China in December 2001, many changes had been required of China in order to be accepted. They had been realigning their internal economic processes for nearly twenty years in response to criticism that they played dirty. Even still there are complaints of unfair practices running rampant. One of China's dirty tricks is that they require importers of products to divulge design details of the products being sold in China of foreign design. This gives China an opportunity to "knock off" design features and speed up the manufacturing of Chinese "fakes." When those products get sold overseas, many companies find themselves harming their own interests by pursuing business in China. The Trump administration just so happens to think everyone should play by the same rules.
Prior US administrations of both political persuasions played soft ball with China. Not so with Trump. He believes that China was given unfair advantage by timid leaders who refused to engage in hard ball. I previously wrote about this and surmised it would all get resolved quickly. I was wrong to have underestimated China's resolve to maintain its advantages. Yet, China can't play this game for as long as the US can because China's economy is much more fragile and is more reliant upon the US for trade than vice versa. I now believe that China will attempt to pressure Trump by holding off renegotiating until after the election with the hope that a more timid leader will emerge victorious in the next election. Trump's increased ratcheting is likely in response to his understanding of the same, and his understanding of China's weaker hand.
While this creates cross currents especially in stock investments, I have no doubt this will get resolved.
Famous economist Henry Stein once said, "If something cannot go on forever, it will stop". Simple, yet profound.
Like trade negotiations, stock investing is best played from a position of strength of resolve. I feel the best approach is to simply buy the dips. Each bout of downside allows cheaper access to shares that are likely to rebound to higher prices eventually.
Please See Important Disclosure Information