Insider Trading Court Ruling Can Help Your Portfolio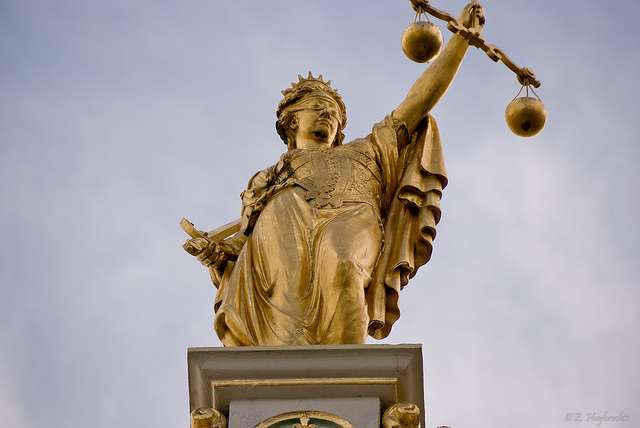 An appeals court last week struck a major blow against the government's prosecution of insider trading cases—and that may offer some unexpected benefits for investors.
The decision, by the 2nd U.S. Circuit Court of Appeals overturned the convictions of two hedge fund executives, Anthony Chiasson and Todd Newman. The two were convicted in 2012 for making $72 million in profits for their firms, Level Global Investors and Diamondback Capital, respectively, by trading on tips they got from sources inside two technology companies, Dell and NVIDIA.
The government claimed that Chiasson and Newman were sophisticated traders who knew they were trading illegally on insider information. The appeals court, however, ruled that to violate insider trading laws, the tipper, in this case the insiders at Dell and NVIDIA, had to breach their fiduciary duty and get some compensation for passing on the tip. However, the court found that neither company employee was compensated and, in fact, may not even have been aware they had passed on tradable information.
While the ruling doesn't throw out all of the government's insider trading cases, it calls many of them into doubt. Don't be surprised if we see some revised pleas in pending cases in which the accused are now more willing to fight prosecution.
As recently as 30 years ago, insider trading was completely legal. The criminalization of trading on such information has had far-reaching effects in the financial services business. In particular, it has made it more difficult for active managers, stock traders and hedge funds to gain an advantage in the marketplace by collecting information. The fear has been that in seeking legitimate information about potential investments, these professionals could run afoul of the government's rather vague insider trading rules.
I have some personal experience with this. My brother-in-law is the chief executive of a company that recently sold stock through an initial public offering. Even in casual conversations in a family setting, he feels he must add a disclaimer to any passing reference about his business. It's both awkward and rather ridiculous to have a family member suddenly blurt out that what they just said is public information and that they make no assurances about its accuracy.
This fear of overzealous prosecution has created an advantage for indexing and passive management, where broad diversification, low turnover and low management fees have become an advantage over funds that often rack up higher expenses for limited gain.
Clearly, this is not the point of insider trading laws. The government's aggressive interpretation of insider trading in recent years has led to low-level employees far from the executive suite being prosecuted for disclosing information they may not have known was restricted. In some cases, they were simply chatting about things that turned out to be far more significant than they imagined.
By overturning the convictions of Chiasson and Newman, the court has clarified this issue, making it more difficult to prosecute employees and other tipsters for inadvertently passing on potential insider information.
So how does all this help investors? By reducing the fear of inadvertent disclosure the ruling provides a benefit to those who will more aggressively seek this information to improve returns. This means that active managers and traders can gain an advantage by getting information closer to the source – so long as they aren't rewarding the source for it – without worrying about prosecution.
In other words, active managers and hedge fund investors who want to scour the marketplace for information about potential investors now have a freer hand to do so. That means we could see improved returns for actively managed funds.
But don't liquidate your index funds just yet. Rather than rehiring your old active manager, you now have another option. You can buy the stocks of active managers, knowing they are likely to benefit over the long term from the court's ruling.
Buying the Financial Services ETF, for example, would allow you to capture the potential benefit from improved active manager performance across the sector, while shielding you from the volatility of owning individual stocks. You also could buy shares of publicly traded asset managers such as Alliance Bernstein and Franklin Resources. And, of course, shares of publicly traded hedge funds such as Och Ziff Capital Management Group and Apollo Global Management also may benefit over the long term from the ruling.
Please see IMPORTANT DISCLOSURE information