Segment is passionate about generosity.
We offer employees unlimited charitable gift matching to charities that are consistent with the firm's values. We also assist clients in executing strategic giving programs that maximize the benefits to the client and the charities they support. Gil is an advisory board member of the National Christian Foundation – Houston.
In 2020, Gil received an Honorable Mention in the Lifetime Achievement category from the Invest in Others Awards. We've showcased a few of our favorite causes below.
LifeHouse Houston
LifeHouse is a Christ-centered ministry ensuring life for unborn children by providing opportunities for housing, help, and hope for young women during their pregnancies and beyond. LifeHouse remains only one of two maternity home's in a 14-county area open to minors as young as 12 years old. All residents benefit from cost-free lodging, meals, pre-natal care, life skills training, counseling, access to work/school, and God's overwhelming love. Life-affirming and life-changing, the ministry marvels at God's faithfulness to an original prayer that, to date, has blessed more than 600 women — and their unborn children — with housing, healing and, most of all, hope.

Barbara Bush Houston Literacy Foundation
The mission of the Foundation is to improve the quality of life for Houstonians of all ages through the power of literacy—the ability to read, write, speak clearly, and think critically.

Memorial Assistance Ministries (MAM)
MAM's mission is to assure that families have the means to meet their basic needs. To carry out that mission, they assist families facing financial crisis to avoid homelessness, offer programs to enable long-term financial self-sufficiency, assure children an improved school experience, facilitate client access to other support networks, and enhance MAM's value to its member congregations and the community.
MAM clients live or work in Houston's central and close-in West and Northwest neighborhoods such as the Heights, Spring Branch, Acres Homes, Memorial, Jersey Village and more. Every year, MAM helps around 20,000 unique individuals (~5 unduplicated families) through its emergency and stabilization programs from rental and utility assistance, sack meals, household cleaning and hygiene supplies, medical, prescription, dental and mental health assistance and employment programs.
Each day, these families and individuals arrive at MAM's doors bearing the weight of a financial crisis so big that they can no longer handle it alone – from imminent eviction, family hunger, the need for urgent medical care, or loss of transportation to their job.
Volunteer and paid caseworkers help MAM clients address their immediate need with a variety of emergency services including rental and utility assistance, food pantry referrals and sack meals, transportation vouchers, access to medical services and much more. Next, caseworkers and volunteers take the time to work with clients to untangle a web of underlying issues that will continue to threaten families' long-term stability, like a job loss, illness or disability, or lack of language skills for better employment, need for family counseling and so on.
Turning Point USA
Turning Point USA educates students about the importance of fiscal responsibility, free markets, and limited government. Through non-partisan debate, dialogue, and discussion, Turning Point USA believes that every young person can be enlightened to true free market values.
Open Door Houston
Open Door Mission is a faith and evidence based recovery and rehabilitation facility helping the homeless in Houston TX since 1954. They are dedicated to transforming the lives of the most severely addicted, destitute, homeless and disabled men in our community for free.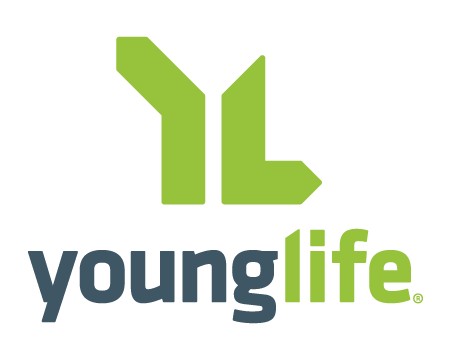 YoungLife
Young Life's mission is to introduce adolescents to Jesus Christ and helping them grow in their faith. Young Life doesn't start with a program. It starts with adults who are concerned enough about kids to go to them, on their turf and in their culture, building bridges of authentic friendship. These relationships don't happen overnight — they take time, patience, trust and consistency. Our leaders pray for young people, go where kids are, build relationships with them, win the right to be heard, provide experiences that are fun, adventurous, and life-changing… all in the hopes of sharing the Good News of Jesus Christ. All of these things enable young people develop the skills, assets and attitudes to reach their full God-given potential.
Star of Hope Mission
Star of Hope is a Christ-centered community dedicated to meeting the needs of homeless men, women and their children. Positive life changes are encouraged through structured programs which focus on spiritual growth, education, employment, life management and recovery from substance abuse. Their aim is ending homelessness…one life, one family at a time.
SEARCH Homeless Services
SEARCH pursues a mission of providing hope, creating opportunity, and transforming lives of men, women, and children who are trying to break free from the cycle of poverty and homelessness. We bring this mission to life every day by helping our clients obtain permanent housing, increase their income, improve their health, develop their children, and ultimately achieve independence.

The Gathering USA
The Gathering USA is a ministry of evangelism, discipleship and mission opportunities for men, engaging them to live fully alive. The Gathering was begun by Dr. John Tolson in 1978. Alarmed by the lack of spiritual direction men were providing for their families and the alarmingly low number of men attending church, John developed an appealing and effective way to reach men for Christ by mobilizing Christian men to invite their friends to a non-threatening outreach event in a secular setting.
Our Mission: To see the Life of Christ enabling…

Awakened Hearts
Authentic Relationships
Thriving Families
Vibrant Churches
Fulfilling Vocations
Flourishing Culture (Local and Global)
The Forge for Families
The Forge's mission is to holistically equip families to fulfill their GOD-Given potential. They hope to equip participants to embrace Christ-centered responsibilities as servant-leaders in their families, schools, churches and beyond.
WorkFaith Connection
The WorkFaith Connection's mission is to help people in transition build a new life through work and faith. WorkFaith is a Christ-centered organization that exists to encourage disadvantaged job seekers in their hope for a better future and to equip them with the skills and beliefs to gain employment and lead healthy, productive and spiritually rich lives.
Holocaust Museum Houston
Holocaust Museum Houston is dedicated to educating people about the Holocaust, remembering the 6 million Jews and other innocent victims and honoring the survivors' legacy. Using the lessons of the Holocaust and other genocides, we teach the dangers of hatred, prejudice and apathy.